S-CUBE's Complete Suite of Services to BAM!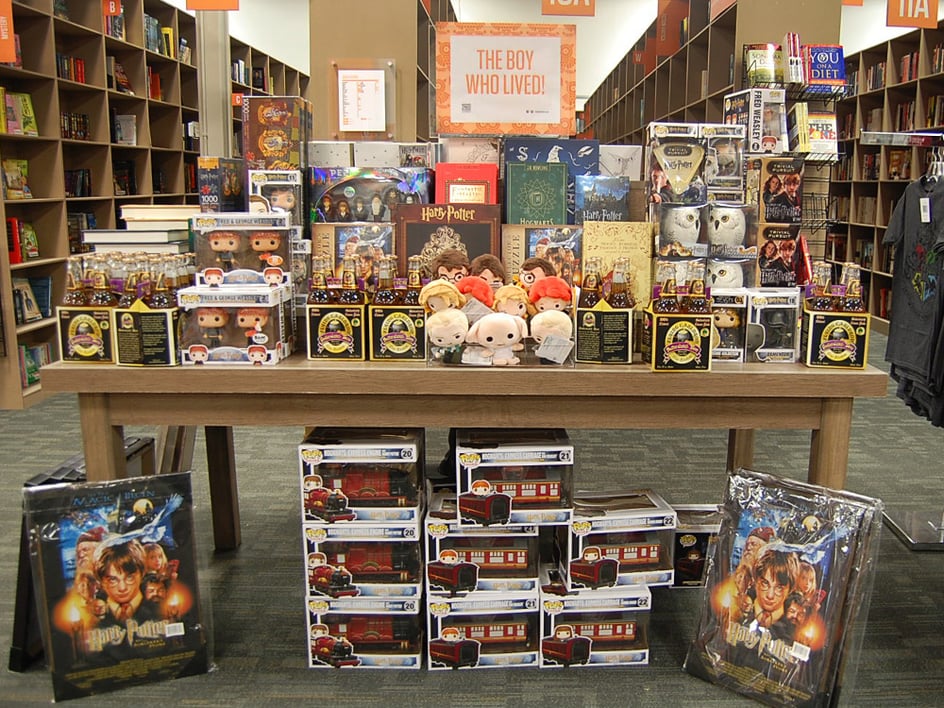 Books-A-Million, Inc., also known as BAM!, is the second largest bookstore chain in the United States.
Headquartered in Birmingham, Alabama BAM operates more than 260 stores in 32 states and in the District of Columbia.
Books-A-Million stores provide an expansive selection of books, magazines, bargain books, collectible supplies, toys, technology and gift departments, as well as special category shops within the store. They operate within either shopping malls or lifestyle centers and stores typically average around 30,000 square feet in size.

Most Books-A-Million stores also feature "Joe Muggs" cafés, a full line coffee and espresso bar, also offering a wide selection of gourmet coffees, teas, desserts and brewing supplies.
S-CUBE started partnering with BAM by providing a single hat rack. Proving to be a competent and engaged vendor-partner BAM awarded S-CUBE more and more fixture items over the years.
Now, years later S-CUBE is proud to be providing 120 different SKUs and a complete suite of services that includes design, value-engineering, manufacturing, logistics coordination and inventory management.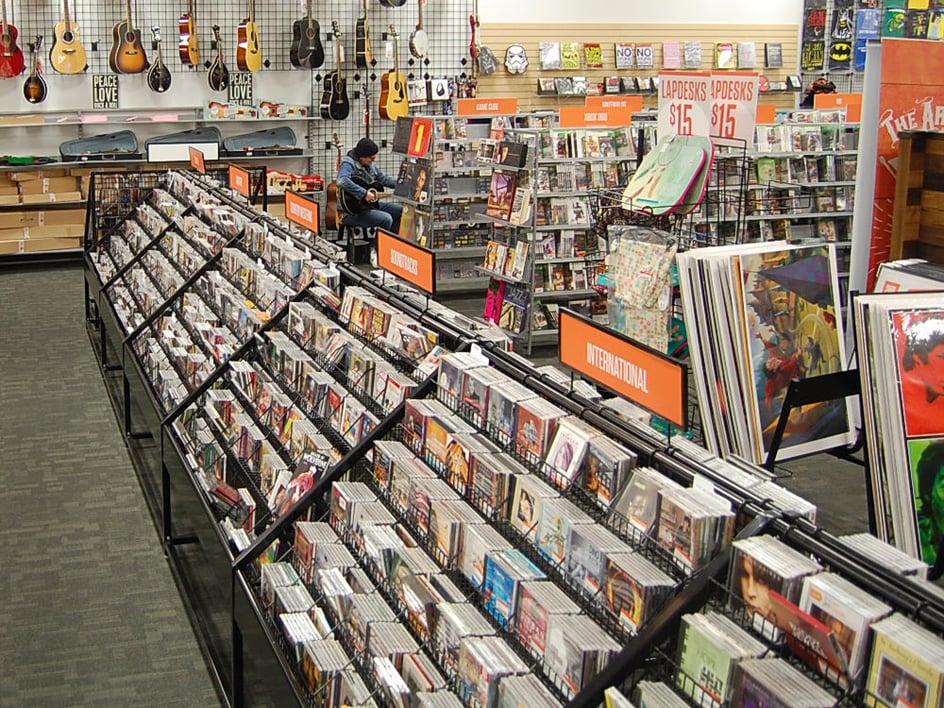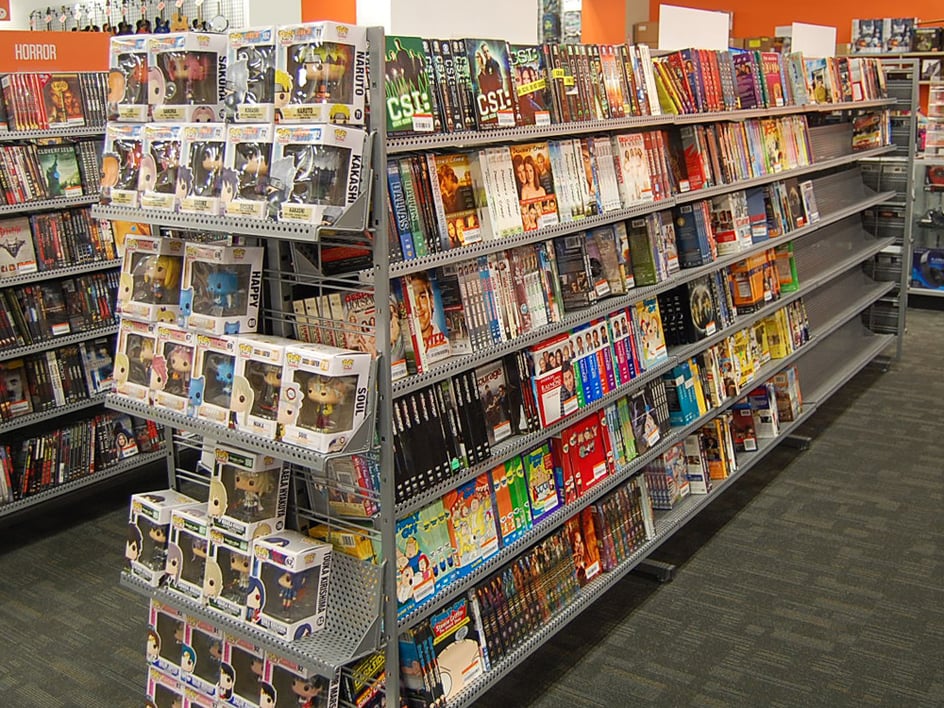 S-CUBE designed several fixtures including a new Comic and Vinyl displays.
Aggressive value-engineering resulted in a almost 50% cost reduction from BAM's former fixture package! Fixtures are produced 95% overseas and 5% domestic and includes – wood, metal, glass, acrylic and mixed material.
S-CUBE's logistics capability ensures each truck arrive on-time and in the correct order to facilitate unloading and staging the stores in a predetermined order.
Inventory management is an ongoing service that S-CUBE provides in support of everything from new stores to one-off fixture rollouts.
Need some help with your custom store fixtures but don't know where to start? S-CUBE Fixtures is just only a phone call away! Our goal is to deliver high-quality, cost-effective retail fixture solutions. Let's work together to create outstanding fixtures and displays that will take your brand to the next level, contact us to get started today!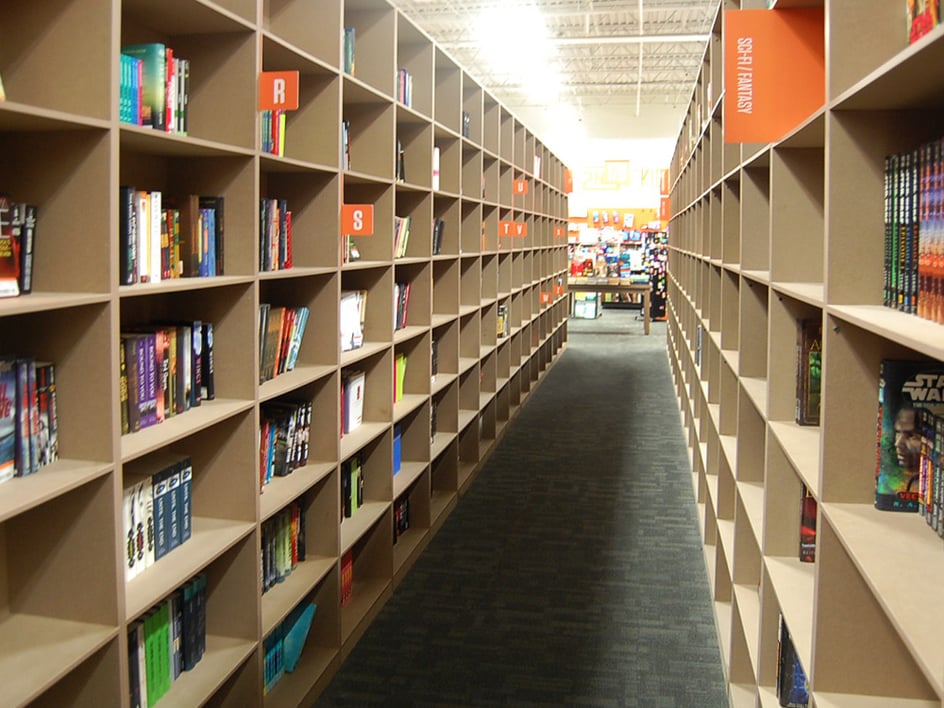 Chat with Jeff or Kevin
Tell us about your project to get started.
Our team of industry veterans can share strategic insights, explore options and challenge costs to deliver exceptional client solutions.