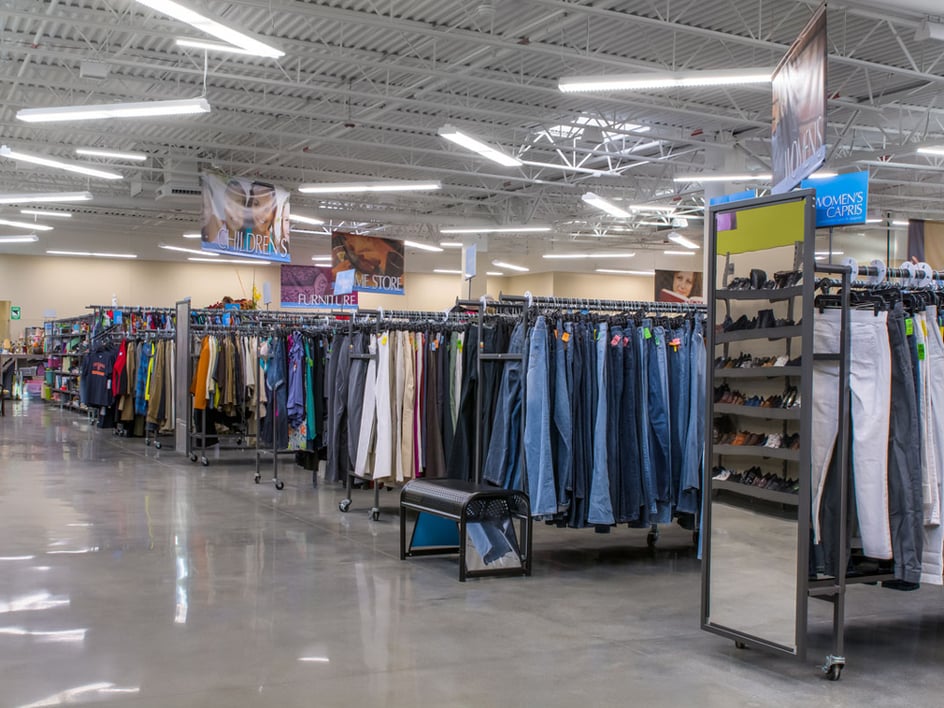 Partnering with S-CUBE,

Goodwill

challenged the team to explore fixturing options that could support all types of merchandising needs.

Fixture solutions that were super flexible, reconfigurable, mobile and cost effective were key criteria. With an ever-changing inventory and unpredictable mix of product, adaptability was crucial.
Additionally, as a nonprofit organization, an investment in custom fixtures was not a practical, nor desirable solution.
S-CUBE went to work assessing product categories, merchandising needs, flexibility requirements, and budgets.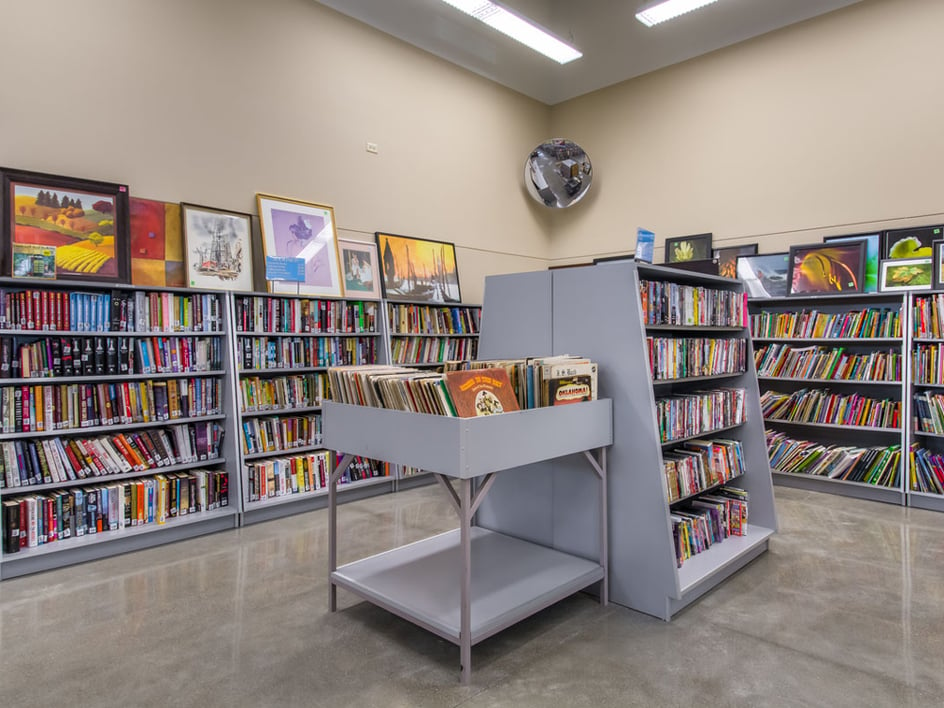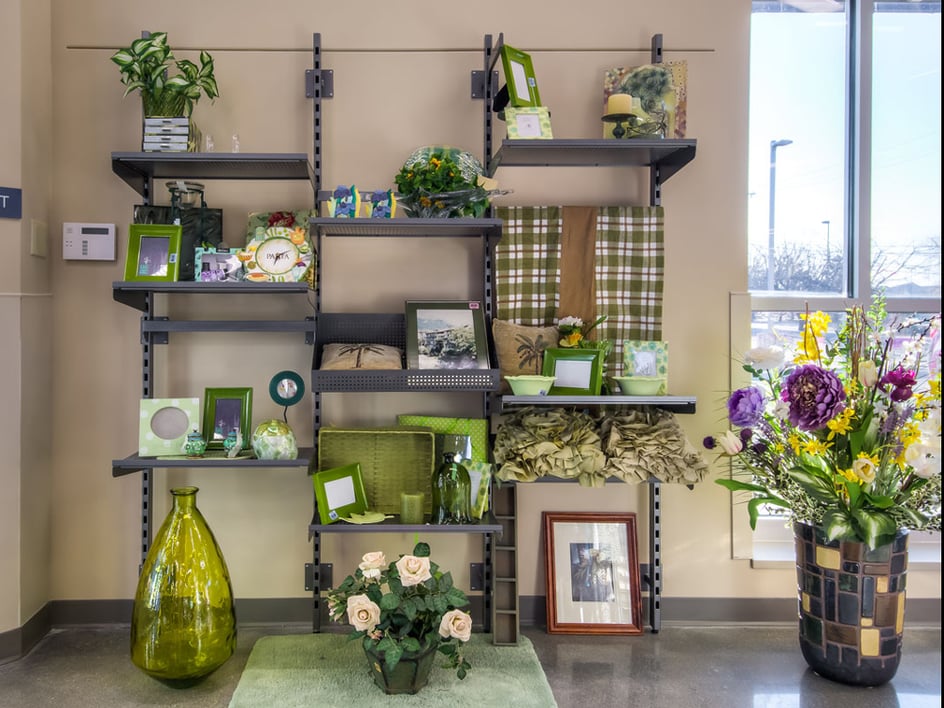 A combination of standard fixtures and semi-custom options was determined to be the right mix of solutions to support Goodwill, satisfying both the need for flexibility and, creating a store environment to enhance the shopping experience.
The definition of a semi-custom solution is one in which a standard fixture is selected and some custom elements like a panel, hardware, accessories, and/or finishes are added. This eliminates the expense and lead-time necessary for custom tooling but creates a look that is not totally off-the-shelf.
For Goodwill, we took our DiSimo Collection and did just that.
We added a custom finish, accessories and hardware. We replaced two separate wall systems currently being utilized (and requiring two different hardware and accessory packages) with a modular wall system. The store had been using one system for shoes and another for pictures and home decor. Now store staff can effortlessly switch out product with a shared upright system and interchangeable accessories.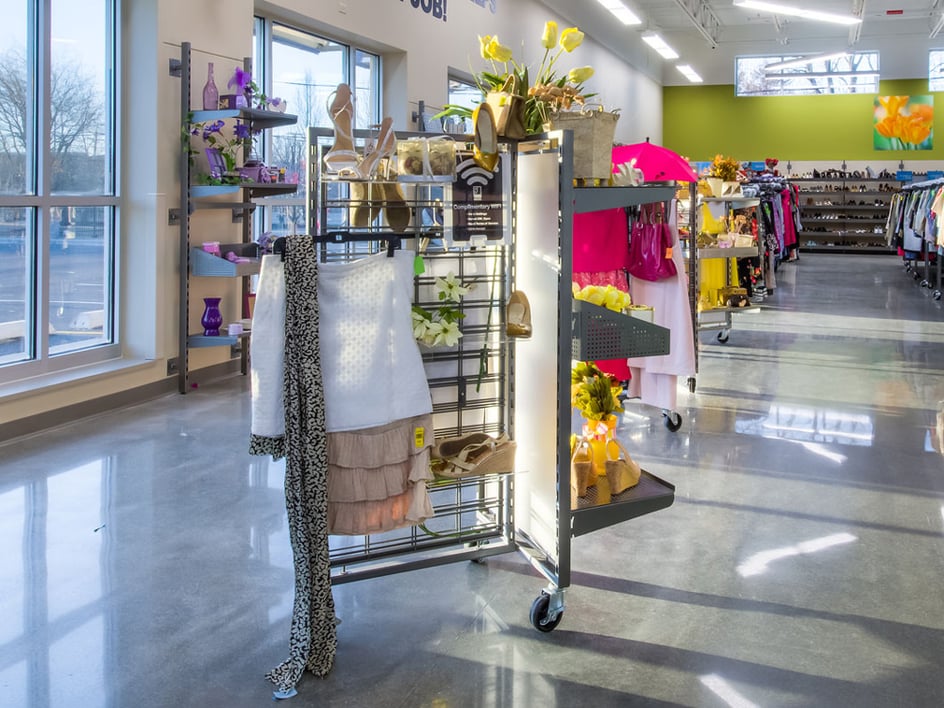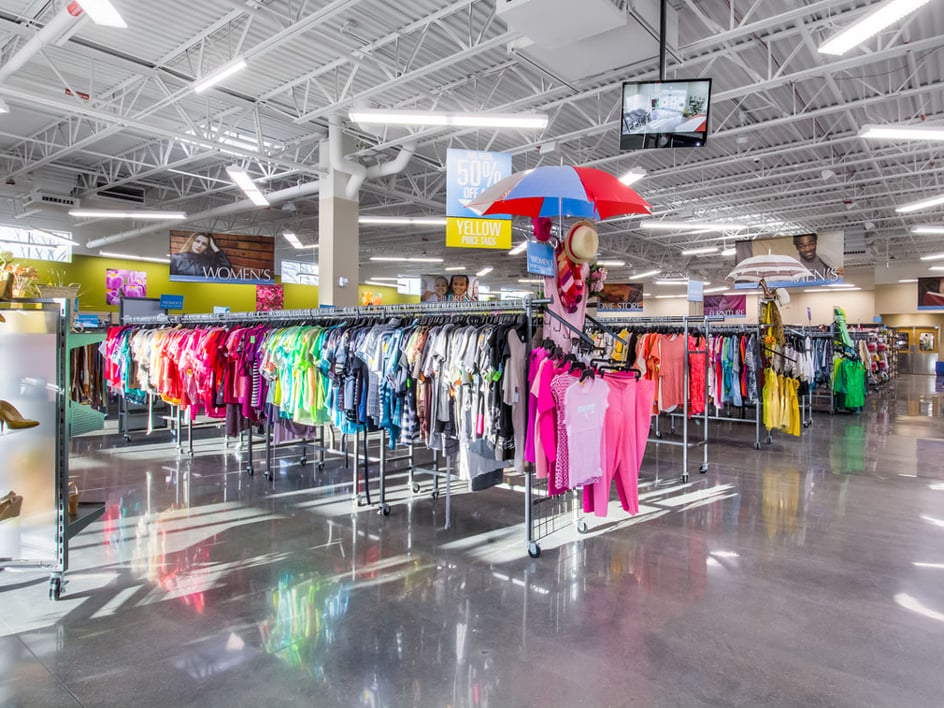 All floor fixtures (double bar racks, housewares shelving, and more) were semi-customized with the same finish application.
The single custom element was the book area. Using MDF and a finish that mirrored the DiSimo fixtures the store was complete.
If you are interested in partnering with S-CUBE to create outstanding fixtures and displays that will take your brand to the next level, contact us to get started today!

Chat with Jeff or Kevin
Tell us about your project to get started.
Our team of industry veterans can share strategic insights, explore options and challenge costs to deliver exceptional client solutions.