S-CUBE Helps Shoe Show Fast-Track Retail Expansion Projects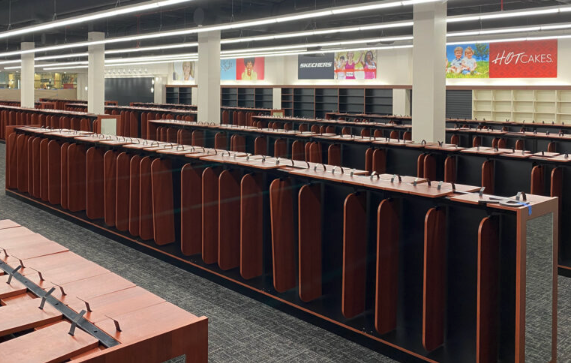 Shoe Show, a privately owned NC-based shoe store chain, was looking for a secondary fixture supplier to help facilitate their aggressive growth.
They needed a supplier to serve a new expanding geographic area of the USA and that is when they found S-CUBE.
With tight timelines as well as budget constraints, Shoe Show worked with the S-CUBE team to find innovative solutions to reduce the installation times at their new store locations, while at the same time maintaining the high level of quality of their primary supplier.
As a result of clever thinking, S-CUBE's engineering team was able to value-engineer the existing fixture designs for easier and faster on-site installation which ultimately saved the customer money.
With 100% overseas production, S-CUBE delivered a high-quality new store program featuring custom melamine wood fixtures and cold rolled steel at considerable cost savings to the customer while maintaining the quality and at times raising the bar set by the primary supplier.
Because of S-CUBE's robust warehousing and fulfillment capability, they were able to meet the geographical expansion goals and tight timelines because S-CUBE's centrally located Chicago-area distribution center can reach most of the USA in under four days.
If you are interested in partnering with S-CUBE to create outstanding fixtures and displays that will take your brand to the next level, contact us to get started today!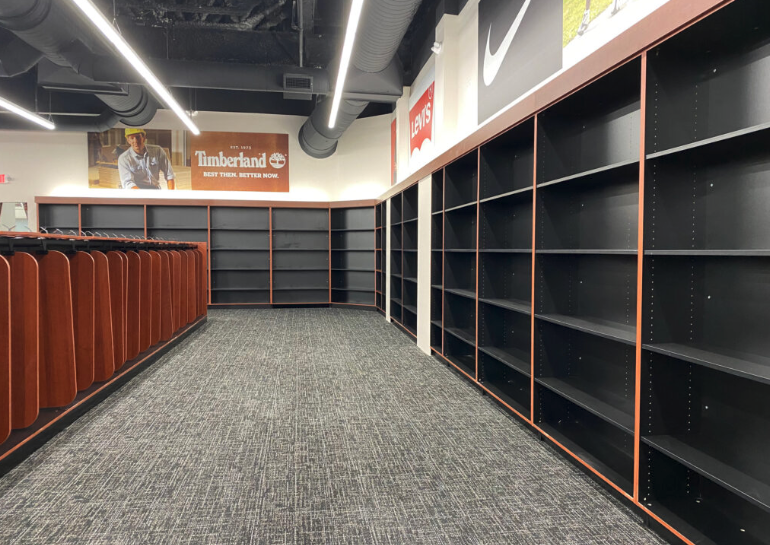 Chat with Jeff or Kevin
Tell us about your project to get started.
Our team of industry veterans can share strategic insights, explore options and challenge costs to deliver exceptional client solutions.