S-CUBE Showcases
Savings and Speed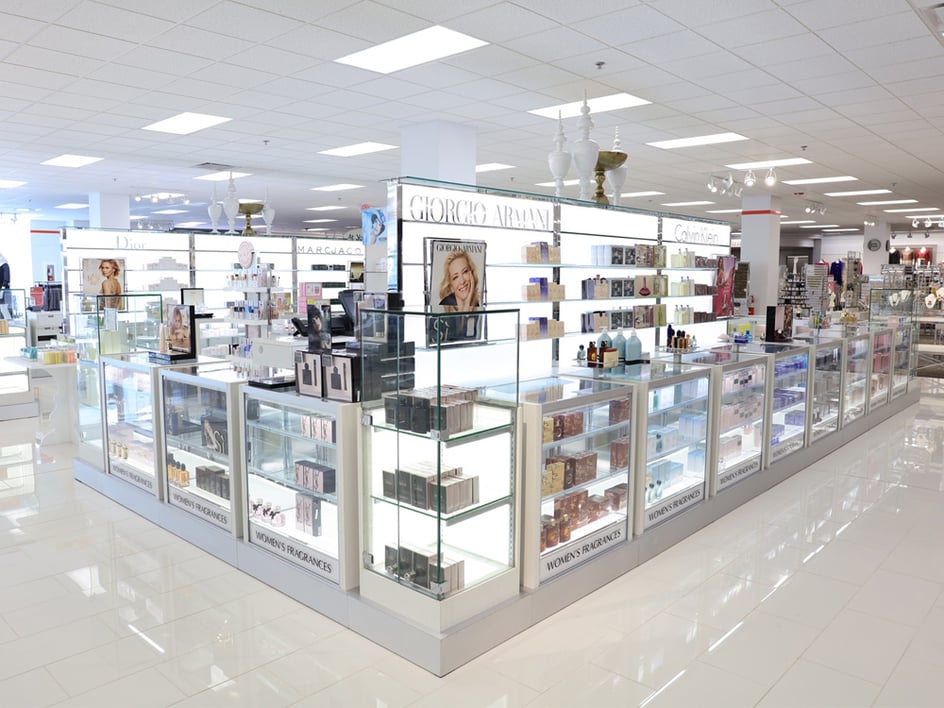 Bon-Ton reported a 20% sales increase in their fine jewelry and cosmetics departments!
S-CUBE and Bon-Ton at it again! This consisted of S-CUBE upgrading the fine jewelry and cosmetic department showcase programs.
S-CUBE produced over 22 styles of showcases, manufactured in a blend of finishes ~ brushed metal extrusions, custom laminates, MDW panels, and UV welded laminated safety glass. We applied extensive value-engineering to reduce program cost while maintaining stringent high-quality details and precise fabrication specifications.
Cases were shipped fully assembled from China direct to stores in the USA This produced a savings in manufacturing, installation labor, and transportation. In total S-CUBE was able to deliver a 30% cost savings!
As a result, S-CUBE was then awarded a multi-million dollar showcase and floor fixture program.
This total fixture package included all apparel fixtures, tiered-tables, glass & metal focal fixtures, wall units, cash wraps and more.
Want to see more from Bon-Ton? Read Case Study Here.
Sophisticated fixture requirements? We love a good challenge! Our goal is to deliver high-quality, cost-effective retail fixture solutions. Let's work together to create outstanding fixtures and displays that will take your brand to the next level, contact us to get started today!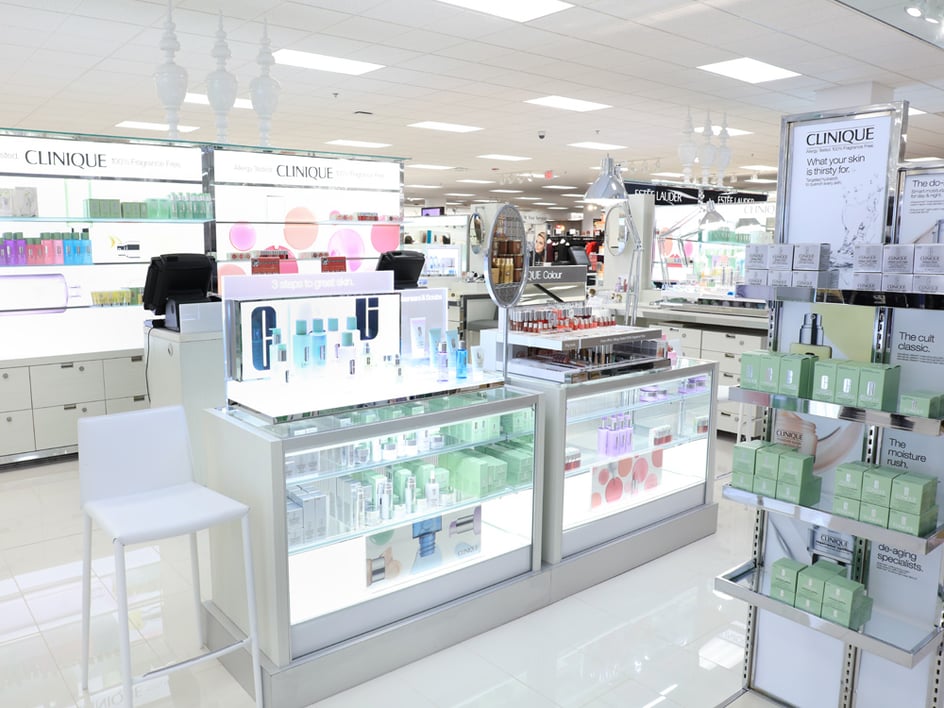 Chat with Jeff or Kevin
Tell us about your project to get started.
Our team of industry veterans can share strategic insights, explore options and challenge costs to deliver exceptional client solutions.