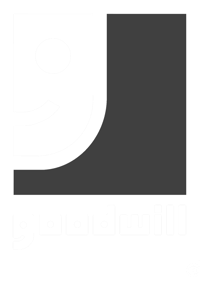 Project Challenge:
Goodwill challenged S-CUBE to develop fixturing solutions that would be superior flexible, reconfigurable, mobile and cost-effective. With an ever-changing, unpredictable mix of product adaptability was crucial.
Service Scope:
A combination of standard and semi-custom fixtures was deemed the right solution, satisfying the need for flexibility while enhancing the environment.

Our DiSimo Collection with a custom finish and accessories package delivered a unique program. Floor fixtures, racks, and shelving received the same finish for cohesion.

Two separate wall systems were replaced with a modular option. This facilitated merchandising with a shared upright and accessories package.
Results:
S-CUBE has partnered with Goodwill for 5 years. This new prototype design is an exciting evolution for the retailer. S-CUBE is proud to support this program rollout.

Chat with Jeff or Kevin
Tell us about your project to get started.
Our team of industry veterans can share strategic insights, explore options and challenge costs to deliver exceptional client solutions.